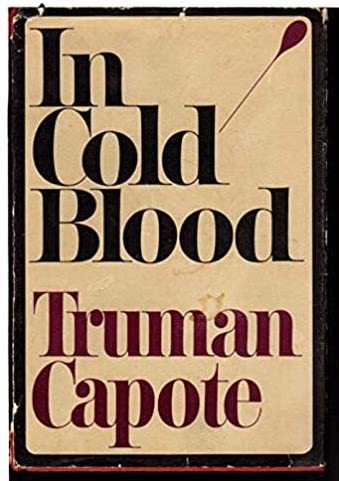 I must admit I have only recently been turned on to Truman Capote. Alas, I am a late bloomer and am normally the last one to find out about stuff. Regardless, he is now on my personal A list of authors. After reading Breakfast at Tiffanys, and most of his other shorter works I have concluded that In Cold Blood is his best (and also longest) work.
Why? The book is a well-written literary page turner. And it's a true story which fascinated the author and according to many biographers was a source of his own mental self-destruction.
The book is about the senseless slaughter of an entire family in rural Kansas. The murder is committed by two callous yet sympathetic quasi-losers who seem to have no serious motivation for their crimes.
Capote leads the reader to both adore and abhor the criminals while he keeps their humanity and souls in tact. With this masterpiece, the author proves himself not just a terrific New York City writer with inherent hick hipness, but a true artist portraying (in Dostoyevskian fashion) man and his struggle with civilization.