I am probably the first person to ever say this, but if I could be anybody in the world, I would be Jarvis Cocker.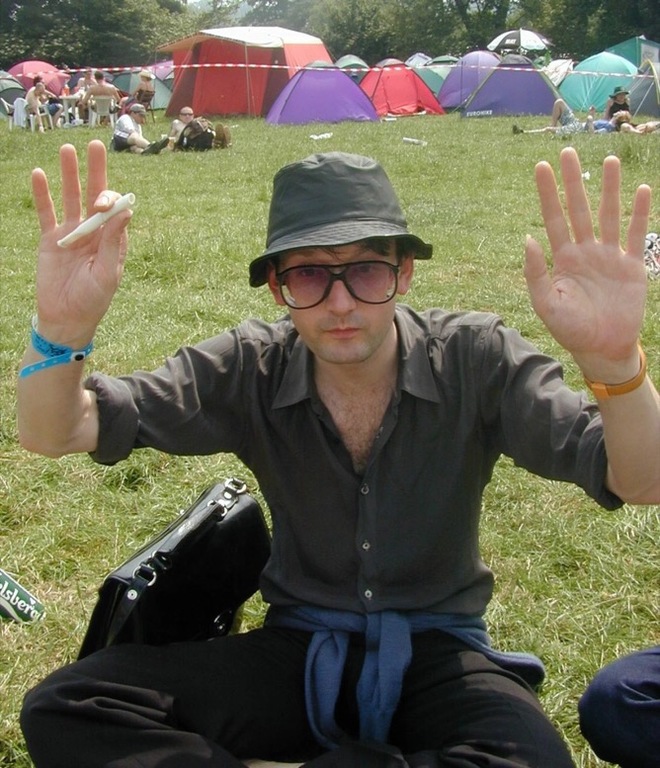 Why? Well we do share a birthday of September 19th. So I wouldn't have to memorize a new one. And we both think that "cunts are still running the world".
Jarvis has been indie, he has been a superstar, and he has lived through both and kept his artistic integrity in check. Very few people of our era have managed this, perhaps David Byrne and Andy Warhol to name two. 
From the classic Pulp singles such as 'Razzmatazz' to the latest Web only free download 'Running the World', Jarvis is the man to beat.